House Cleaning
Few families have the time or energy needed to properly maintain their homes. It's hard enough working full time and keeping up with the everyday needs of your household. Unfortunately, the deep cleaning most of us are skipping is key to preserving a healthy environment at home. Steam cleaning your carpets, scrubbing window tracks, and other deep cleaning tasks work cumulatively to remove potentially harmful allergens and spores, keeping your home safe for you and your family. With the help of our experts, Alluvit has worked to provide helpful information on what cleaning projects you should be doing to keep your family healthy and your home looking great.
Frequently Asked Questions
Should I have a professional clean my house?
Whether or not you want your home professionally cleaned is largely up to you. That being said, the majority of people do not have the time to properly deep clean their homes. You may happily dust, vacuum, and scrub the bathroom once a week, but when was the last time you shampooed your carpets or cleaned inside concave light fixtures. Hiring a professional house cleaning service can take a lot off of your plate and leave your house cleaner than you ever imagined.
What is a fair price for house cleaning?
The average cost of house cleaning is determined by the local cost of living, the square footage of your home, and the tasks that you would like them to complete during their visit. Typically, you can expect services to cost between $25 and $50 per person per hour. If you've requested a deep cleaning, then you can expect costs to increase by 25 to 30%.
How do I find trustworthy house cleaners?
When searching for a house cleaning service, start with your neighbors. Ask them about potential services in your area and what their overall experience was like. Between your neighbors suggestions and our team of experts, you can make a list of three to five options. Contact each company and clearly lay out your expectations. You may also opt to do a practice run in one room of your home to see what quality you can expect from the service.
Is it customary to tip house cleaners?
Tipping is a gray area that largely depends on how often you plan to use your house cleaning service. If you intend to have your home professionally cleaned a couple of times a month, then you're providing steady work for those providing the service. In these cases, you probably will not tip, as steady income generally has more value than incidental income. However, if you're only going to use the service every few months, tipping is considered more normal, as your service requirements offer less stability for the individual workers cleaning your home. Tipping for infrequent service also helps to improve your relationship with the workers and encourage them to do their best work.
How often should I have my house professionally cleaned?
How often you have your home professionally cleaned depends on how much work you personally plan to do to maintain your home. For individuals that prefer to do none of their own household maintenance, then weekly cleanings are recommended. For those that perform cursory cleanings of their kitchen and bathrooms on a weekly basis, bi-weekly or monthly is more realistic. Regardless of how thoroughly you clean your own home, it is recommended that you schedule professional deep cleanings every three or four months to prevent the build up of dander and oils around the house.
How can I make house cleaning easier?
Staying well-organized is the golden rule of maintaining a clean and healthy home. By limiting clutter and organizing your belongings in cabinets and closets, you effectively reduce the surfaces that require cleaning around your home by making sure they're up and out of the way. When your countertops and tables are entirely or mostly clear of the various knick-knacks we typically collect, you'll be surprised at how much faster your regularly cleaning routine goes.
What tasks do house cleaners perform?
The amount of work a house cleaning service performs is up to you as a client. Some services may have limits on what tasks their workers perform, but this varies depending on the service provider. Usually, house cleaners will perform non-intrusive tasks including cleaning floors, walls, windows, and fixtures. If you want them to clean dishes, do laundry, or steam clean your floors, then you will usually have to request those additional services. Keep in mind that the workers are paid an hourly rate, so you can expect your costs to increase with every additional task.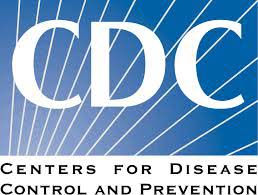 COVID-19 HOUSE CLEANING
See recommendations from the CDC on best house cleaning practices.