Ever wanted to add a gorgeous feng shui water fountain outside your front door? Or to completely remodel your backyard to make room for a vegetable garden? Before rushing out to start this project, one of the biggest decisions you first have to make is whether or not you want to bring in a professional to help you with the job. Let's begin by exploring some of the advantages and disadvantages of hiring a landscape designer for your yard.
Landscape Designer Pros
Years of Experience Under Their Belts
While it is definitely possible to design your own plan for your yard, landscape designers usually have a degree in horticulture or business in addition to years of hands-on experience in the field. They create a blueprint for your yard that optimizes the placement of your yard's plants and other features. They also have a strong understanding of the latest construction materials available. Thus, having a designer around will ensure that you won't be making any costly mistakes by placing certain plants in the wrong places or buying unnecessary or overly expensive tools.
It is also possible to hire someone who is licensed and experienced in both landscape design and contracting. This could potentially save you money in the long run as opposed to having to find and hire two separate people. It also means that this person has already worked with you closely and can be trusted to accurately carry out his own blueprint and your vision. Having your landscape designer close at hand ensures that unforeseeable pitfalls in the construction of your yard can be managed and minimized.
They Know the Right People
Landscape designers also tend to have connections with local contractors who can carry out the design plan. Many may already know the work of these contractors and can recommend those who are best fit for your project. Access to these types of resources will ultimately save you time, money, and stress. Just make sure to look into past projects on their online portfolios as well as reviews from previous clients. In addition, many landscaping companies provide design-build services, in which a company designer or architect creates the plan for your yard and then a landscaper executes that plan.
Upping the Value of Your Home
While hiring a landscape designer may be costly, a well-done landscape usually pays off in home resale value. And it makes total sense, right? The first impression a potential homebuyer forms when touring your home is based on the external appearance of your home. There's no doubt that curb appeal plays a huge role in enticing future home buyers to want to look further at your home. Landscaping is one of the only home improvements you can make to increase the value of your property not only immediately but also over time. As your trees and gardens grow and flourish, so too will the value of your home. The return on your investment in landscaping can be astonishing, especially if you invest well and create a plan that best matches your home.
Not to mention, incorporating landscaping into your home may actually reduce water bills. Part of a landscape designer's job is to take note of the environment around your house and integrate plantings with the most appropriate use of water. Especially in drought-prone areas in states like California, some cities and towns have restrictions or fine penalties for water overuse. Having a designer who optimizes water efficiency can end up saving you more money than the cost of hiring him or her. Not only are you saving yourself money, but you're also promoting a sustainable landscape. Many landscaping companies follow environmentally responsible methods when designing the hardscape, such as when managing water retention and runoff in your yard. For example, they may opt for gravel instead of concrete in order to create a more permeable surface that would allow storm water to go back into the earth.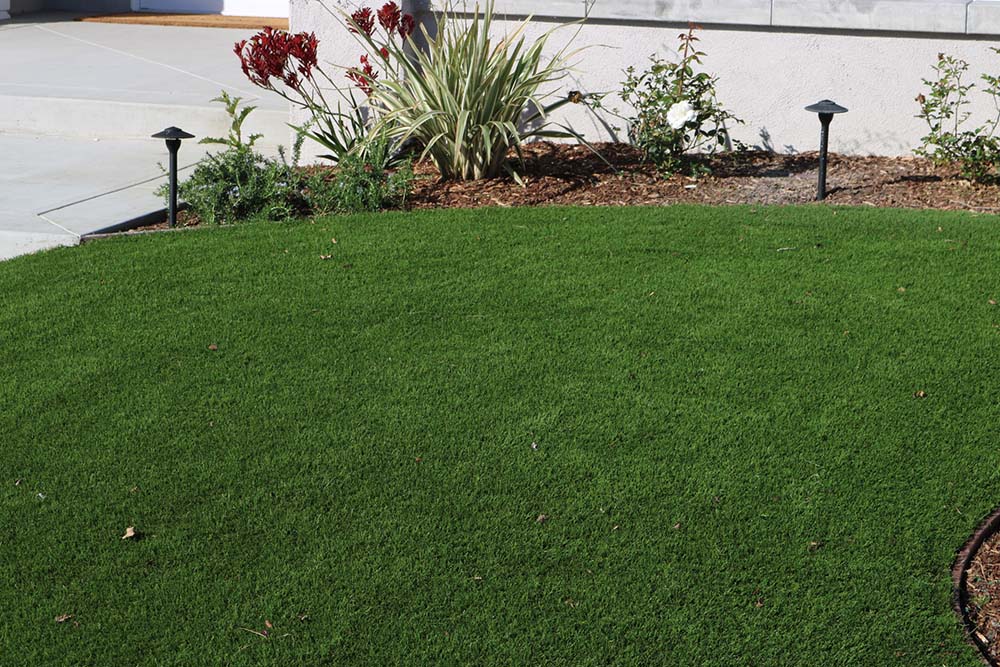 Landscape Designer Cons
Cost
The major disadvantage of hiring a landscape designer is the cost. Taking on a landscaping design project can be a huge investment. Many factors play into the final cost of a landscape design. The first factor is the size of your front or back yard, with larger yards of course equating to a larger cost. While you can't necessarily change the size of your yard, you can decide what parts of the yard you want included in the project. Second is the scope of your project. Adding a swimming pool or fountain to your yard will undoubtedly cost you more than a small garden in your backyard. Another factor to consider is the cost of the landscape designer you're hiring to work for you. Some have a fixed cost while others charge by the hour or by square footage. Since landscape designers vary in their education, experience levels, and qualifications, the price of their labor may also differ. Lastly, depending on where you live, you may also be subjected to permit fees. In single-family homes, adding a garden or trees to your yard can usually be done without a permit. However, if you live in a townhouse or a neighborhood managed by a homeowners association, you may have to follow a set of specific rules and regulations, such as paying for permits for any new exterior home improvements.
You will want to hire a designer who can respect and meet your budget. If not, you may be better off doing your own research and coming up with your own design that matches what you're willing to spend. At the end of the day, it is your money and your yard, so you must be comfortable with the work that is being done.
Choosing the Wrong Company
Another potential disadvantage of a landscape designer is not getting along with who you've hired. If you find yourself constantly having disagreements or miscommunication, your landscape designer may not be the right fit for you. What's worse, if you've already signed a contract with this designer or a landscaping company, you may be stuck with that person until the end of the project. If not bound to any contractual agreement, ask yourself these questions: Is this person receptive to your ideas and concerns? Does he or she respect your goals and projected timeline? If not, it may be time to find yourself a new landscape designer or to take this project into your own hands.
Conclusion
A landscape designer can transform a simple home into the most exquisite sanctuary. However, these projects cost a lot in both time and money. If you ultimately do decide to hire a professional for your yard work, it is crucial that you do your research before choosing your person. Once you have found yourself a designer, make sure to have a clearly written contract outlining the scope of work with agreed upon deliverables. Whoever you decide to hire, you should be able to put your complete trust in them and their recommendations, otherwise you could very well end up spending more time and money on an expensive repair a few years down the road.
---