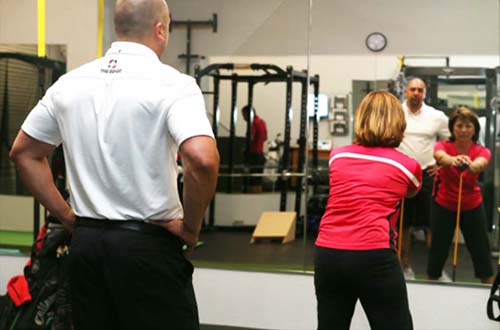 Edge Functional Fitness
5.0 (1)
Phone Verified
Email Verified
About Edge Functional Fitness
Most people would say they exercise to improve their quality of life. And that's the focus at The Edge Functional Fitness. Functional Fitness exercises are designed to train and develop your muscles to make it easier and safer to perform everyday activities. Functional exercise focuses on building a body capable of doing real-life activities in real-life positions and situations, not just lifting a certain amount of weight in an idealized posture created by a gym machine. While conventional weight training isolates muscle groups, it doesn't teach the muscle groups you're isolating to work with others. The key to functional exercise is integration. It's about teaching all the muscles to work together rather than isolating them to work independently.
Golf specific training
Tennis training
Functional Mobility
Chris L
Edge Functional Fitness is extremely responsive and helpful. Worked around my schedule and made it a breeze to start get backing into the workout scene. Highly recommend.