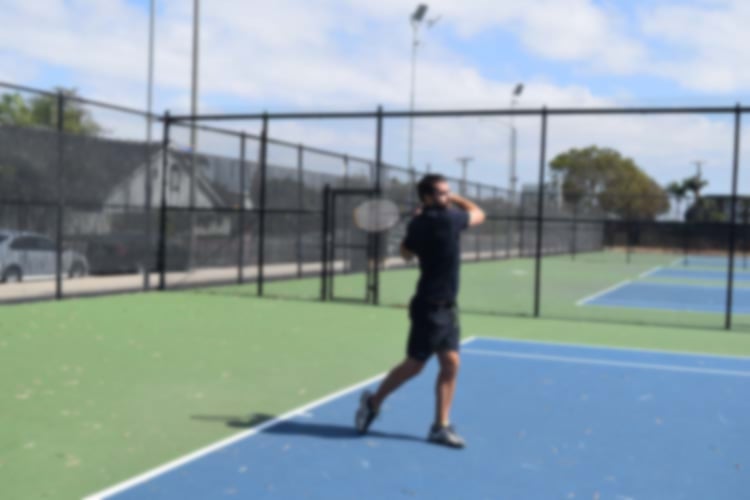 25+ tennis pros near you
Tennis Lessons in Seattle, WA
Local Seattle Tennis Instruction
Ready to take your game to the next level? Our Seattle tennis coaches train adults and kids, beginners and experts. Tennis classes and camps in Seattle are offered on a seasonal basis and must be discussed with your Seattle tennis professional. Private lessons are also available from one of our 25 verified tennis lessons instructors in Seattle.
Alluvit's Tennis Pros Specialize In:
Kids tennis lessons near Seattle
Seattle group tennis coaching
Private tennis lessons in Seattle, WA
Instruction and drills for serving, forehand, backhand, volley
Choose the Seattle Tennis Teacher that Best Suits You
If you're searching for a tennis instructor, feel free to use our tools and we'll find you the best options for a local tennis lesson near Seattle, WA. Chat with your Seattle tennis pro by contacting them directly, before you ever step foot on the court. From indoor to outdoor Seattle tennis facilities, our instructors can train you wherever is most convenient. All of our tennis coaches in Seattle are certified and bring years of experience to the court. Learn what they know.
---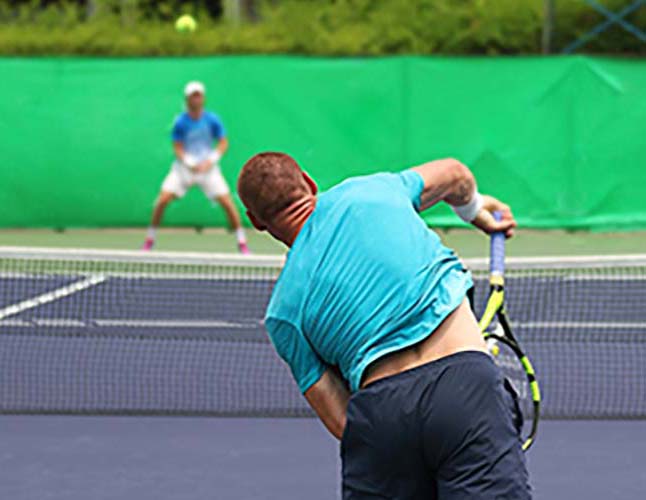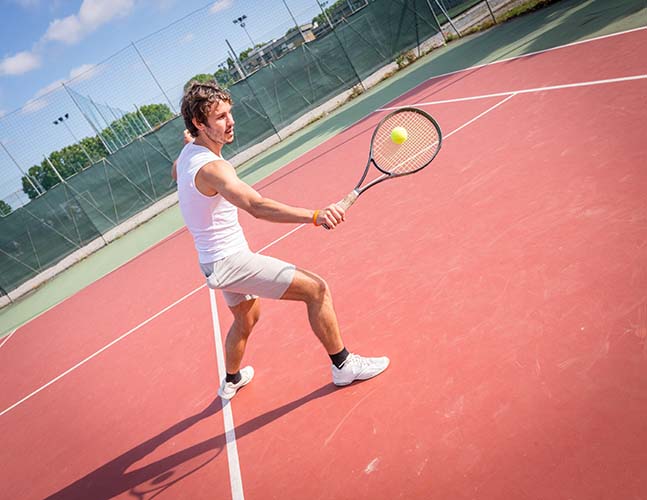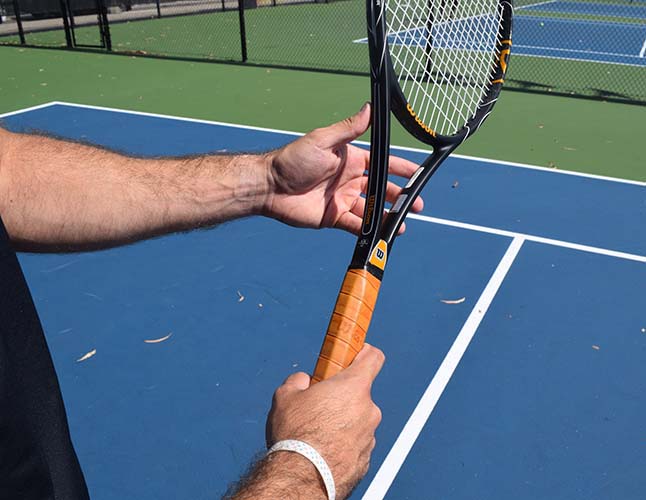 Cost of Seattle Tennis Lessons
Tennis lessons prices in Seattle are most affected by the level of experience of the instructor and whether you prefer 1 on 1 or group lessons. Many highly reputable tennis instructors in Seattle teach at private facilites, which can also affect price. We've broken down costs for camps, group lessons, or private instruction.
Below are estimated tennis lessons costs in Seattle:
| Tennis Lessons | 1 on 1 Instruction (Public Court) | 1 on 1 Instruction (Private Court) | Semi-private Group Instruction (3 or 4 adults/kids) |
| --- | --- | --- | --- |
| 30 Minute Lesson (when available) | 29.57 | 39.42 | 19.71 |
| 1 Hour Lesson | 59.14 | 78.85 | 34.50 |
| Series of 5 | 295.68 | 394.24 | 172.48 |
| Series of 10 | 591.36 | 788.48 | 344.96 |
Note: Prices subject to change. These costs are based on an average of Alluvit's Seattle tennis instructors.
Certified Tennis Instructors in Seattle

Seattle, 98133-8906

(206) 659-0498


Seattle, 98116-0626

(206) 715-2060


Seattle, 98115-2801

(206) 718-1290


Seattle, 98122-4364

(413) 230-7016


Seattle, 98105-2815

(760) 799-4294


Seattle, 98144-3505

(206) 684-4764


Seattle, 98118-2632

(206) 722-2884


Seattle, 98106-1755

(206) 557-9780


Seattle, 98105-2944

(253) 224-6524


Seattle, 98198-6894

(253) 872-5545


Seattle, 98155-6507

(206) 522-5008


Seattle, 98105-5439

(206) 568-2720


Seattle, 98104-3567

(206) 617-9678
We recently helped these customers
Looking for a different city? Here are some nearby.
Allentown, WA
Beaux Arts Village, WA
Bellevue, WA
Boulevard Park, WA
Bryn Mawr, WA
Clyde Hill, WA
Eagledale, WA
Eastgate, WA
Hazelwood, WA
Houghton, WA
Hunts Point, WA
Juanita, WA
Kenmore, WA
Kennydale, WA
Kirkland, WA
Lake Forest Park, WA
Lake Hills, WA
Medina, WA
Mercer Island, WA
Meridian, WA
Newcastle, WA
Newport Hills, WA
North City, WA
Port Blakely, WA
Richmond Highlands, WA
Ridgecrest, WA
Rollingbay, WA
Sheridan Beach, WA
Shoreline, WA
Skyway, WA
White Center, WA
Yarrow Point, WA
Other Seattle sports topics.
Madrona Playground
1099 34th Ave
Seattle, WA
Description - Public
Number of courts 2
Lighted 2
Volunteer Park
1187 Volunteer Park Rd
Seattle, WA
Description - Public
Number of courts 4
Lighted 2
Montlake Playfield
1500 E Calhoun St
Seattle, WA
Description - Public
Number of courts 2
Bobby Morris At Cal Anderson
1827 Nagle Pl
Seattle, WA
Description - Public
Number of courts 2
Lighted 2
Beacon Hill Playground
1860 13Th Ave S
Seattle, WA
Description - Public
Number of courts 2
Rogers Playground Tennis Courts
223 E Roanoke St
Seattle, WA
Description - Public
Number of courts 2
Leschi Park
225 Lakeside Ave S
Seattle, WA
Description - Public
Number of courts 1
Judkins Park And Playfield
22nd Ave S
Seattle, WA
Description - Public
Number of courts 2
Sunset View Apartments
2315 Martin Luther King Jr Way S
Seattle, WA
Description - Private
Number of courts 1
Lighted 1
Garfield Playfield
2389 E Cherry St
Seattle, WA
Description - Public
Number of courts 2
Lighted 2
Mount Baker Park
2521 Lake Park Dr S
Seattle, WA
Description - Public
Number of courts 2
Lighted 2
Amy Yee Tennis Center
2686 S Walker St
Seattle, WA
Description - Public
Number of courts 16
Lighted 10
David Rodgers Park
2701 1st Ave W
Seattle, WA
Description - Public
Number of courts 3
Seattle Pacific University
2914 3rd Ave W
Seattle, WA
Description - Private
Number of courts 4
Sam Smith Park
2926 S Atlantic St
Seattle, WA
Description - Public
Number of courts 2
West Seattle High School
2948 California Ave SW
Seattle, WA
Description - Public
Number of courts 3
Lighted 3
Miller Playfield
332 19th Ave E
Seattle, WA
Description - Public
Number of courts 2
Lighted 2
Garfield High School
400 23rd Ave
Seattle, WA
Description - Public
Number of courts 2
Lighted 2
Rainier Beach Playfield
4780 S Henderson St
Seattle, WA
Description - Public
Number of courts 4
Lighted 4
Seattle University
632 13th Ave
Seattle, WA
Description - Private
Number of courts 4